7
Dec
I guess my clothes could be blogged about.
About
I'm Ren, a firstborn tiger baby from Singapore, currently pursuing a degree in Animation. Colours are the love of my life, photography following a close second, and this blog is their baby.
Describing myself is harder than it should be, but here's a go at it.
Error: Twitter did not respond. Please wait a few minutes and refresh this page.
Featured At
Credits
All content are © ren unless otherwise stated. All rights reserved.
Contact ren at hello@pupuren.com
Archives
Reading
Follow my blog?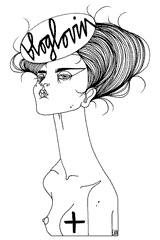 Link to my RSS feed?
Top Posts